Gift Shop
A few items are available for direct purchase:
Eiheiji Incense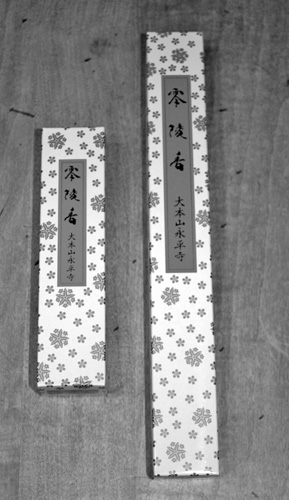 Short (5.5") $10.00 per box of 80
Long (9.75") $10.00 per box of 70
Wisconsin residents add .45 tax per box
Shipping: $4.00 first two boxes of incense and 50¢ per item thereafter.
This is the incense used at Eiheiji, one of the two head temples of Soto Zen in Japan.
Ingredients include patchouli, clove and sandlewood.


More items are available at our gift shop on zazzle.com.



See other gifts available on Zazzle.